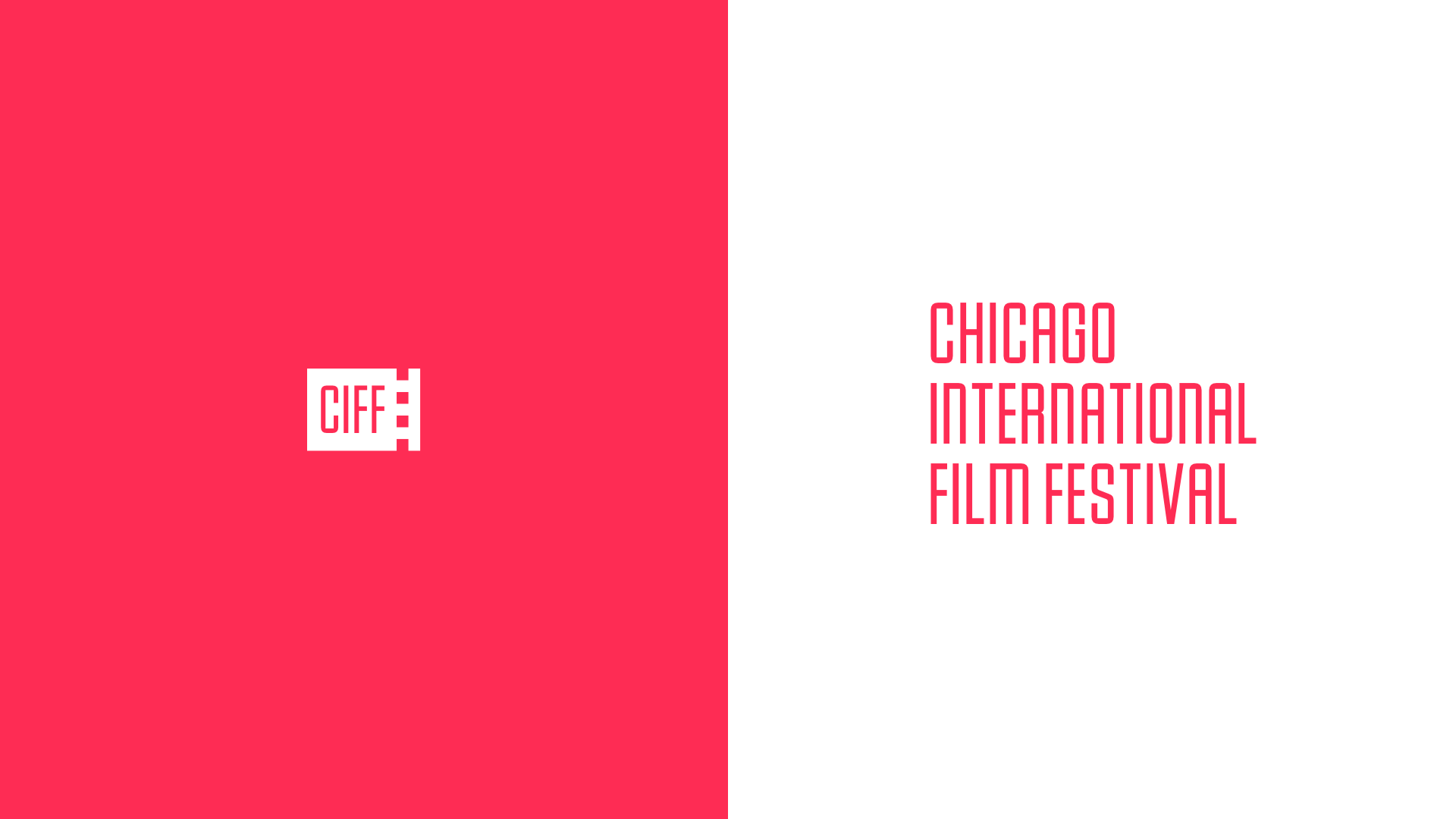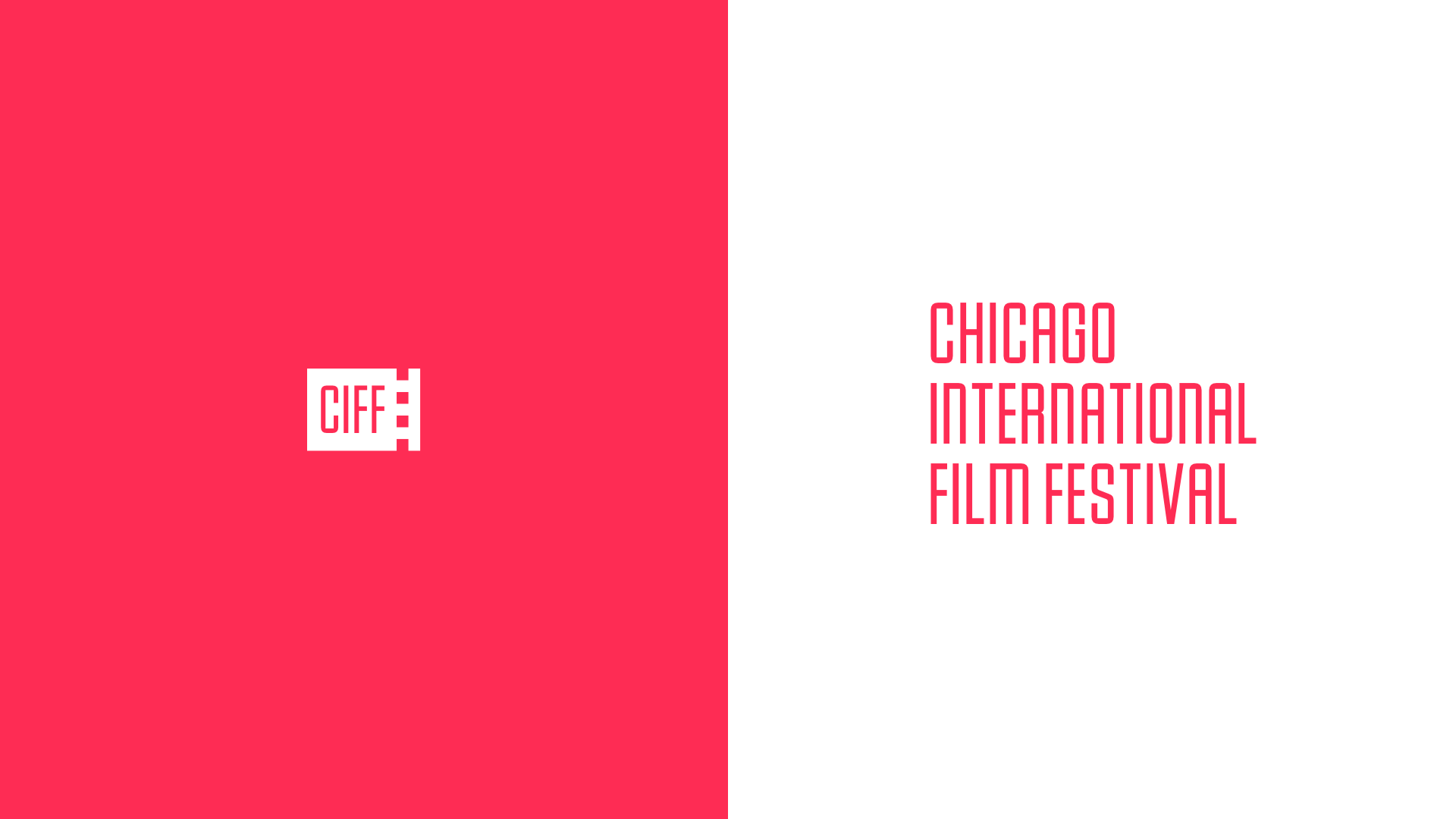 This is a self-initiated concept to re-design the Chicago International Film Festival app experience, icon and logo. Some friends and I were talking about going in October. While looking into the festival's app, I found that the experience was fairly humdrum and vapid. I had some time to take a shot at re-concepting the UX, visual and motion design.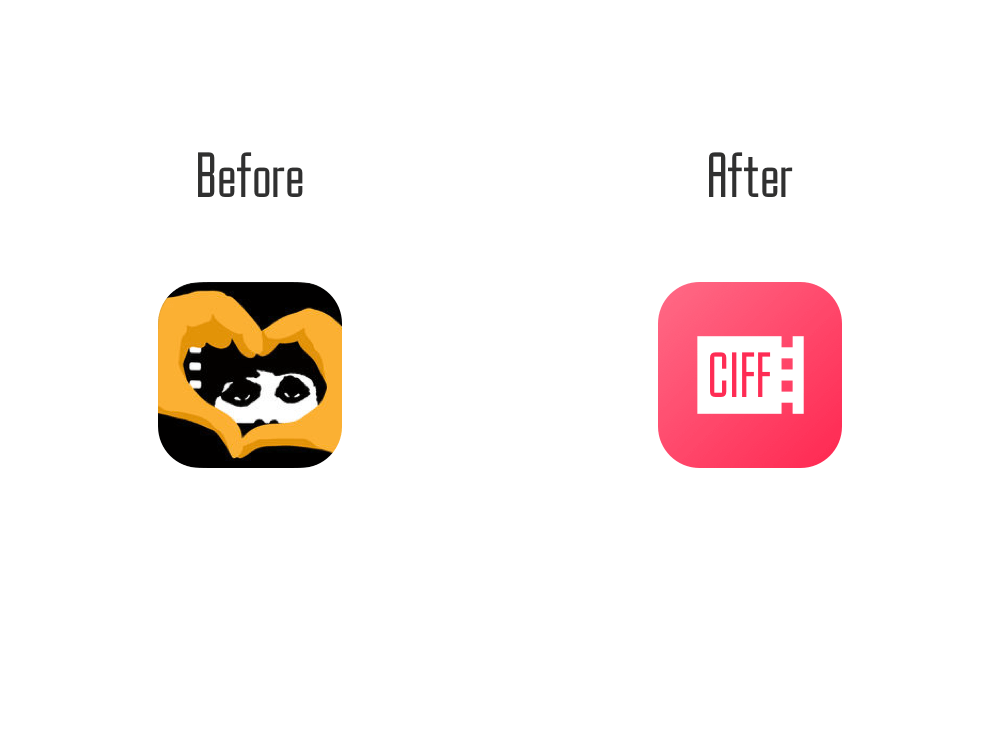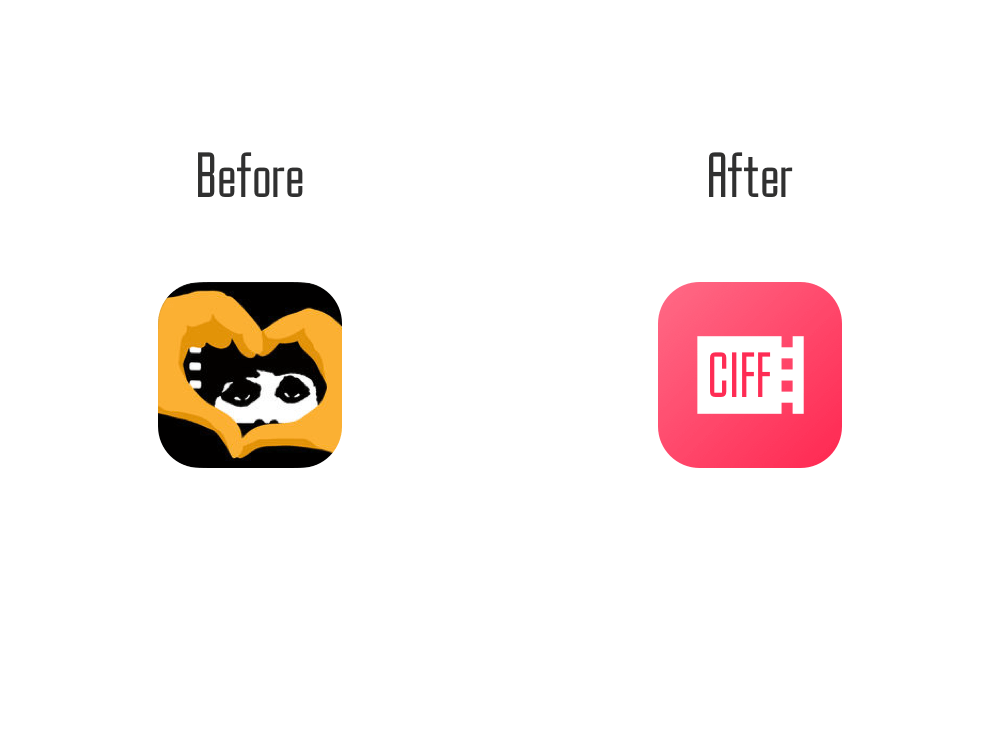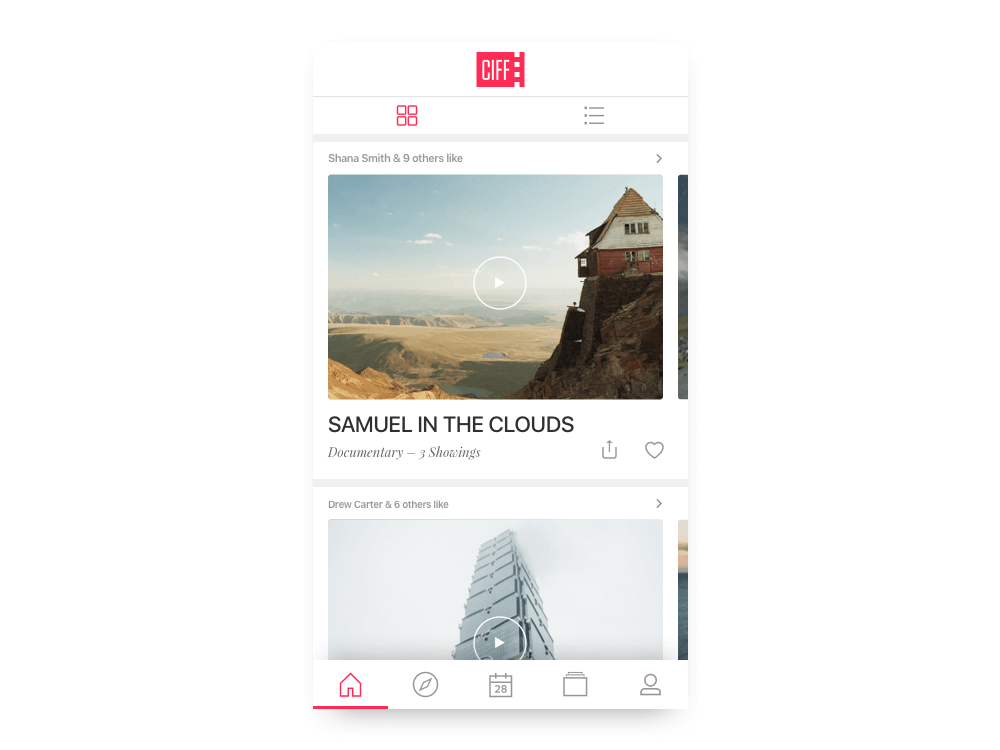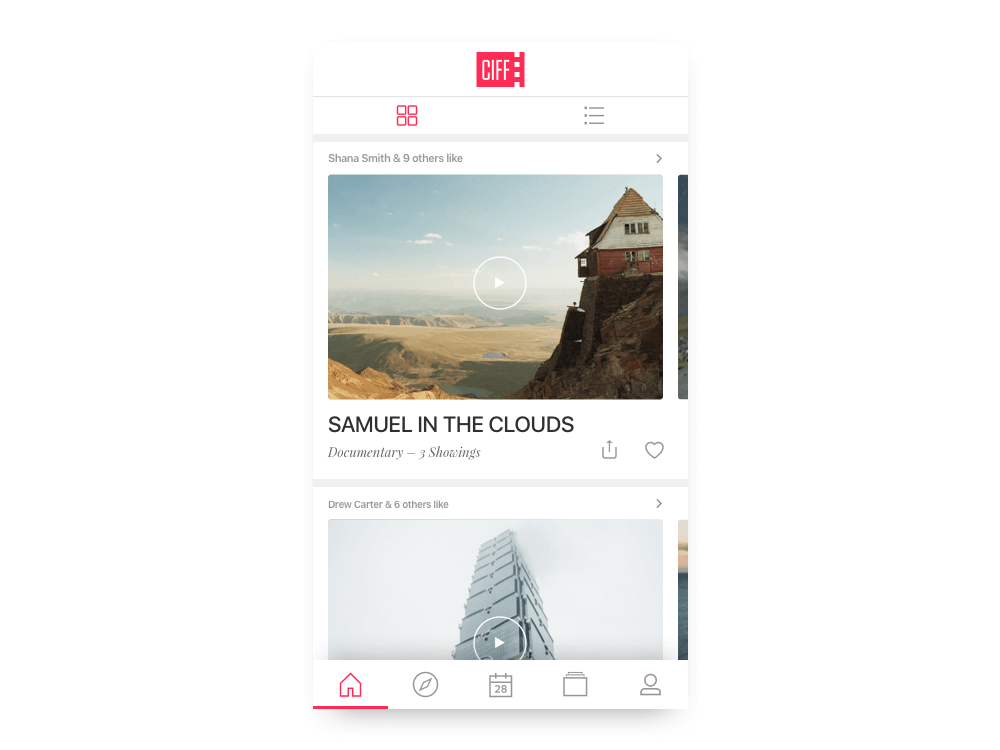 The home screen shows films that your friends like. It allows you to explore trailers from the film.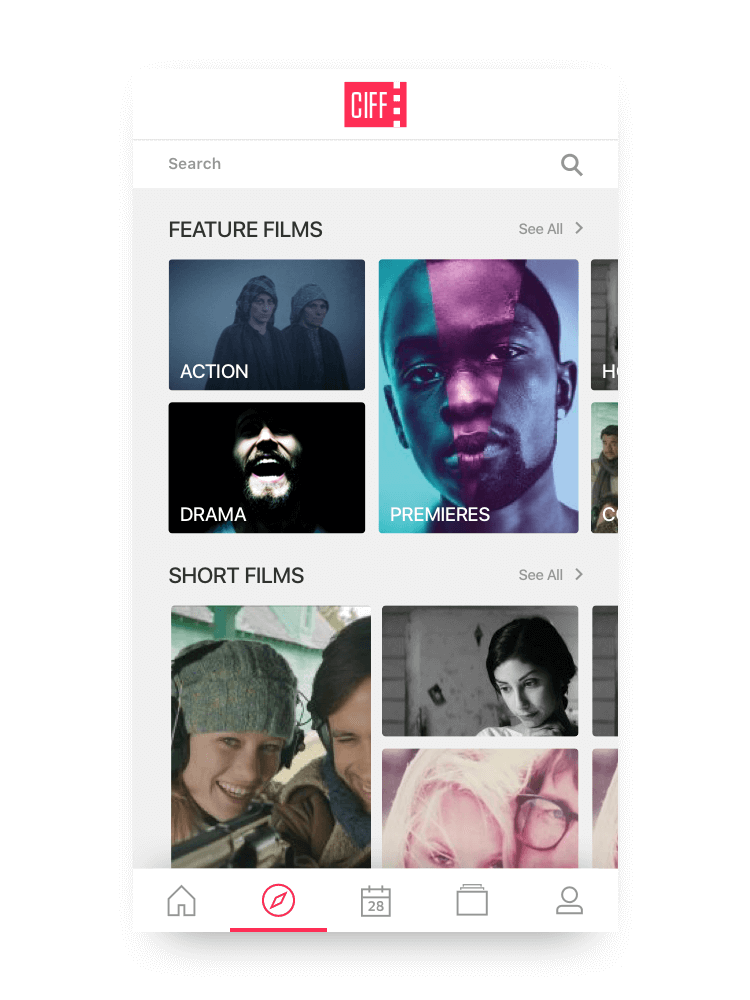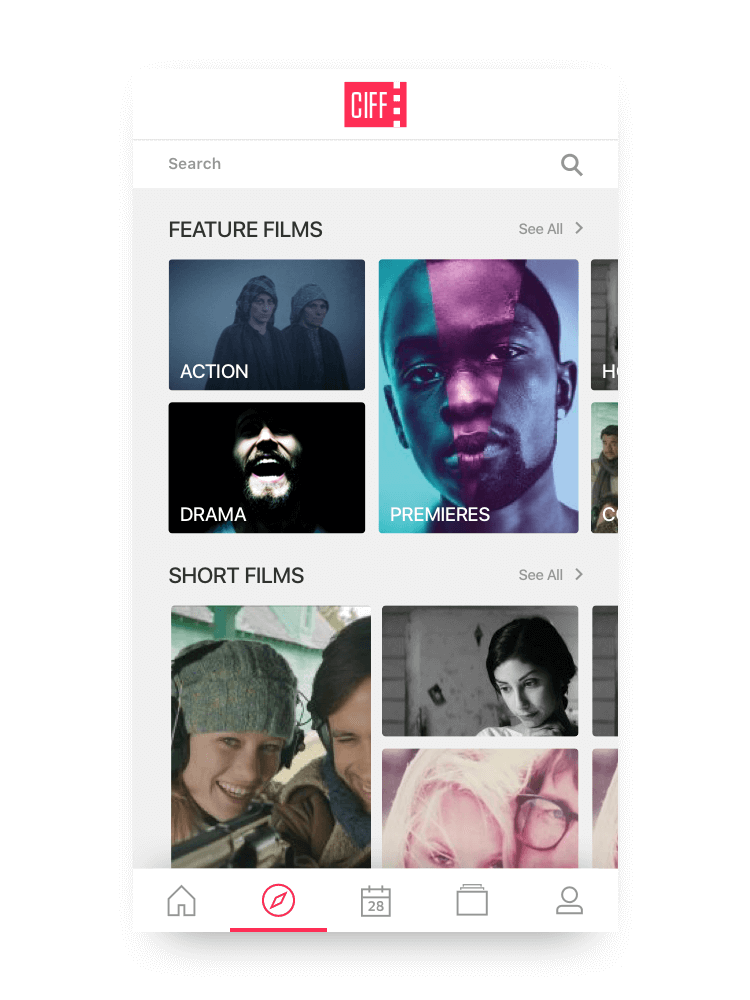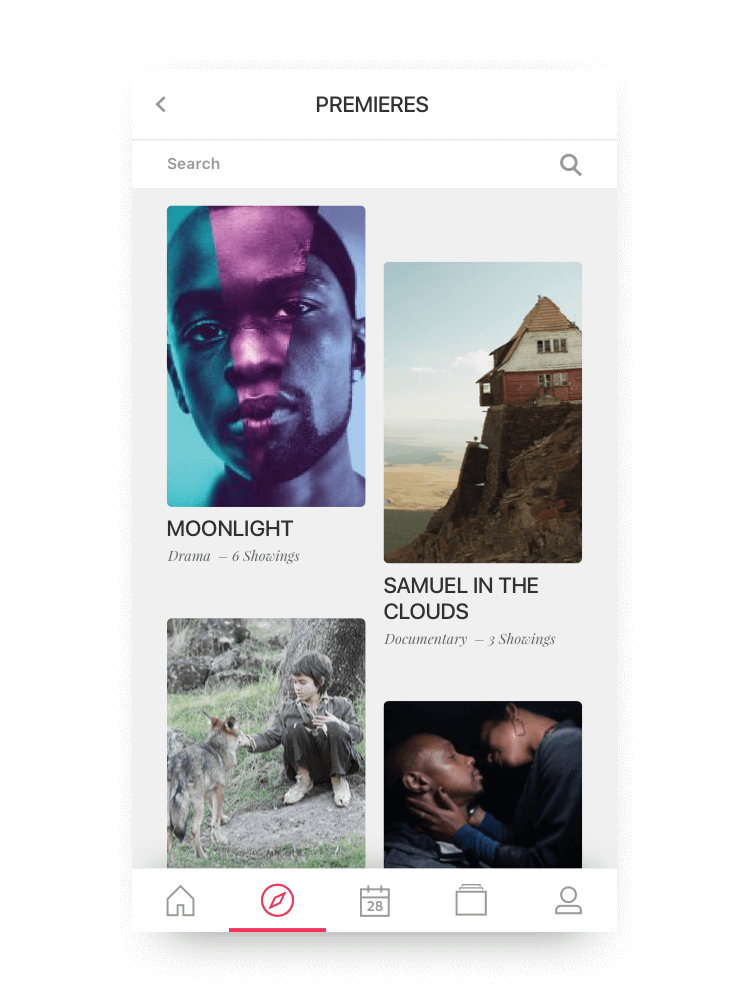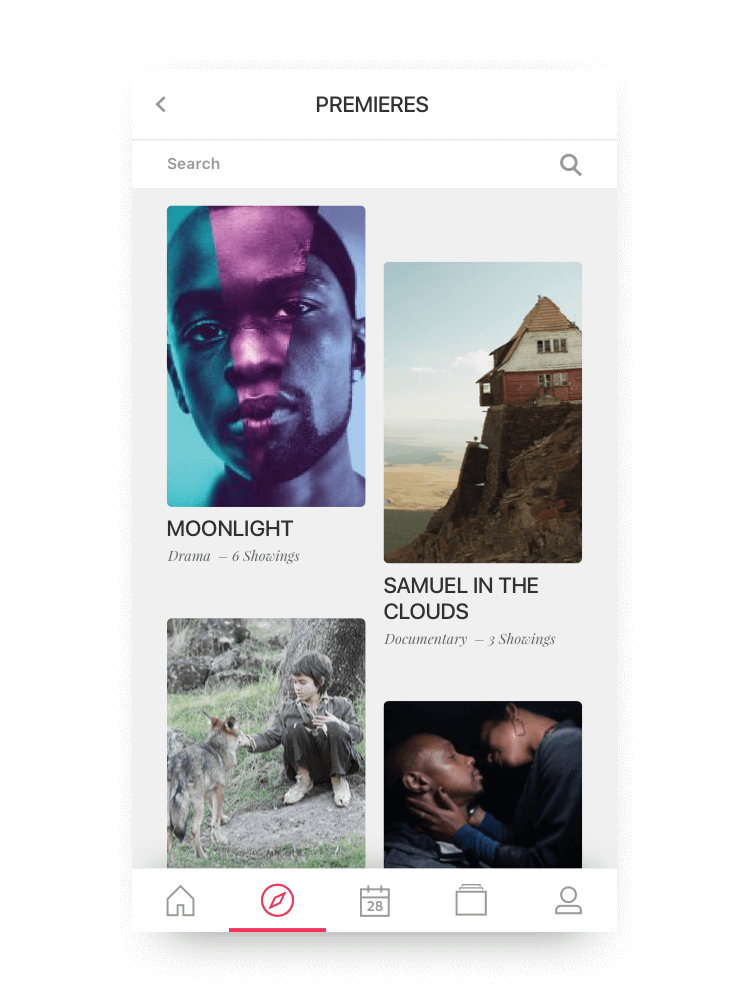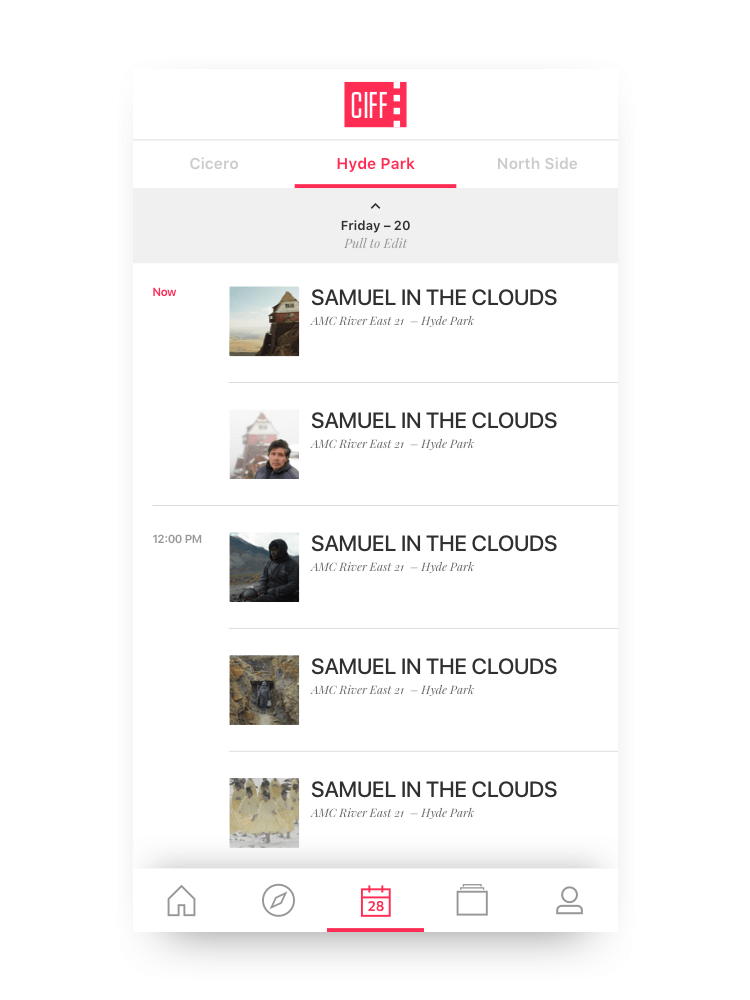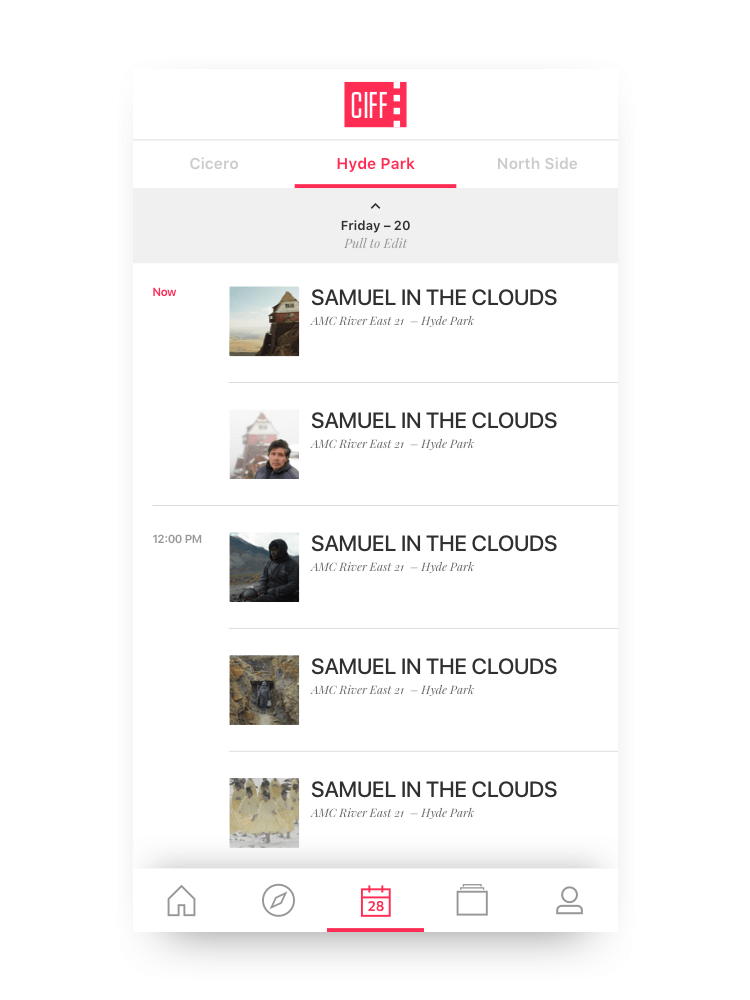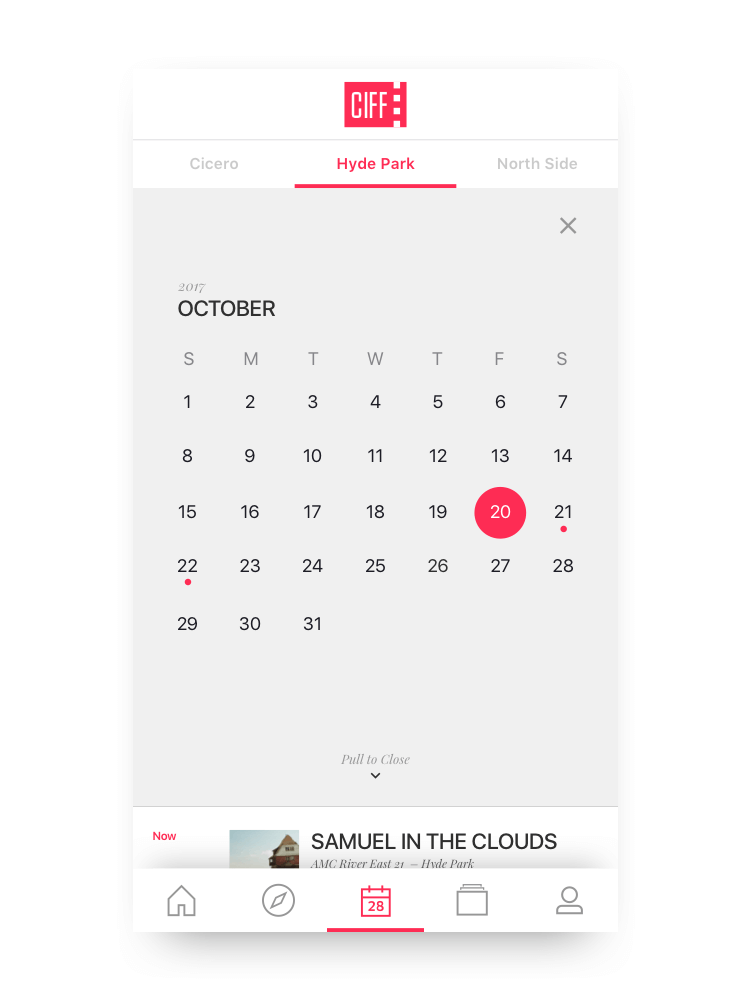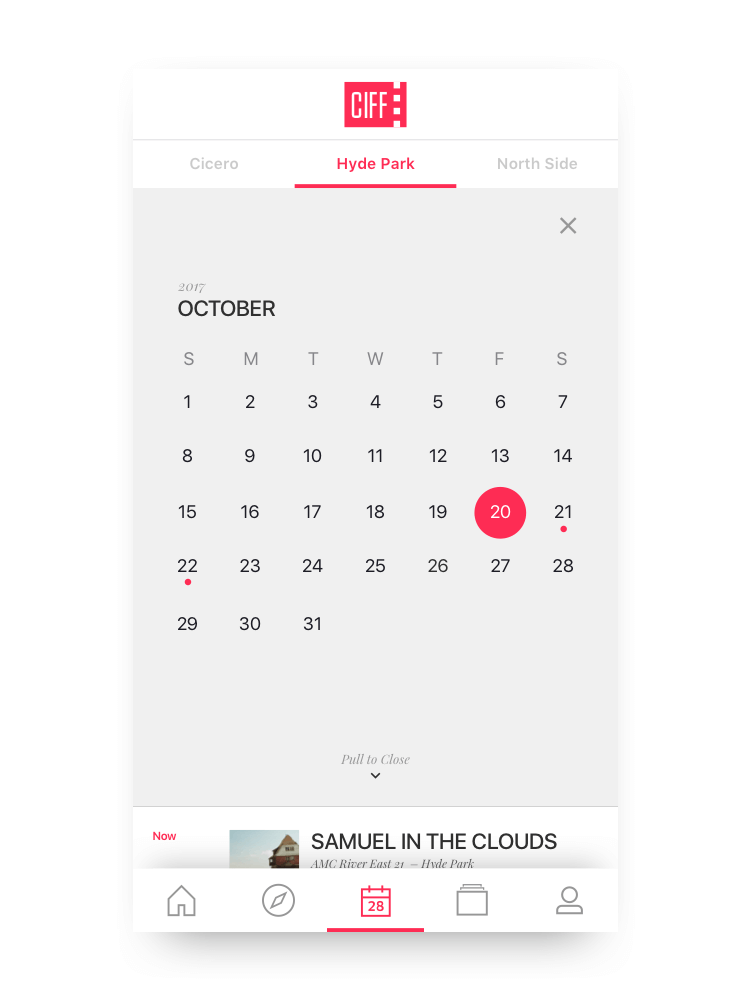 The schedule tab shows the list of films showing. Pulling down the list, opens a calendar picker.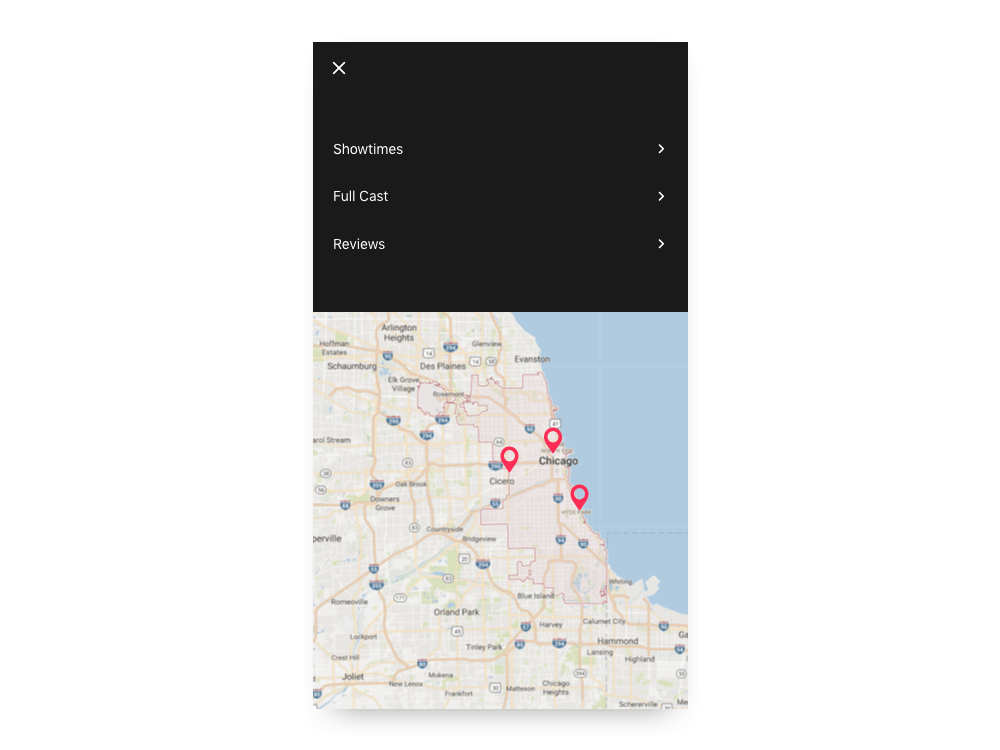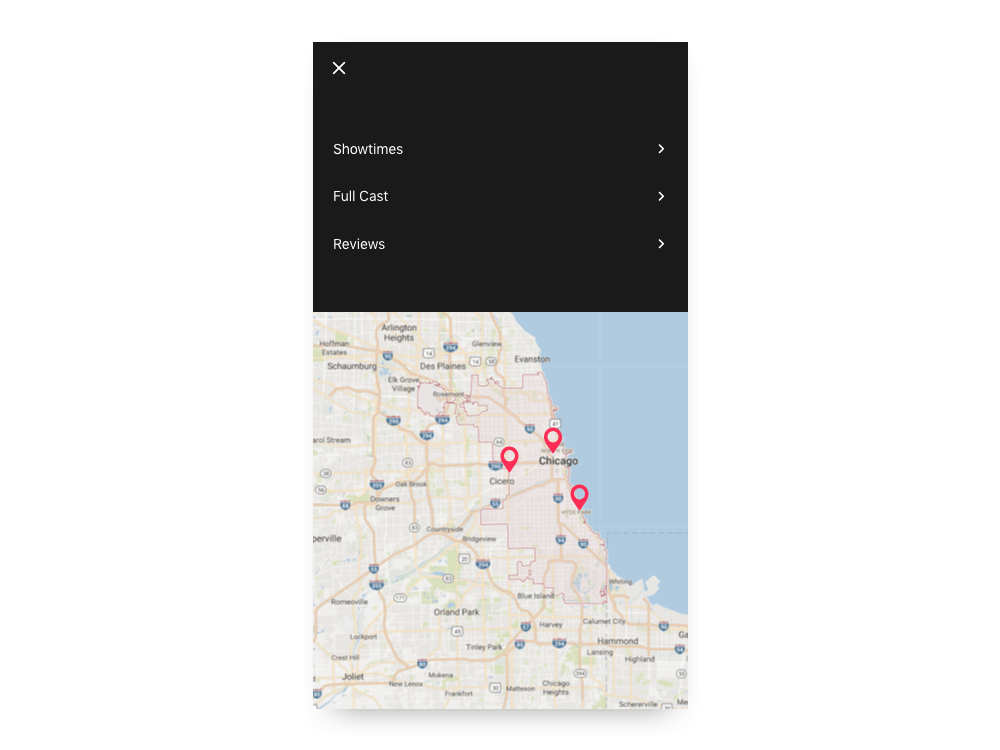 Scroll down to view venue locations.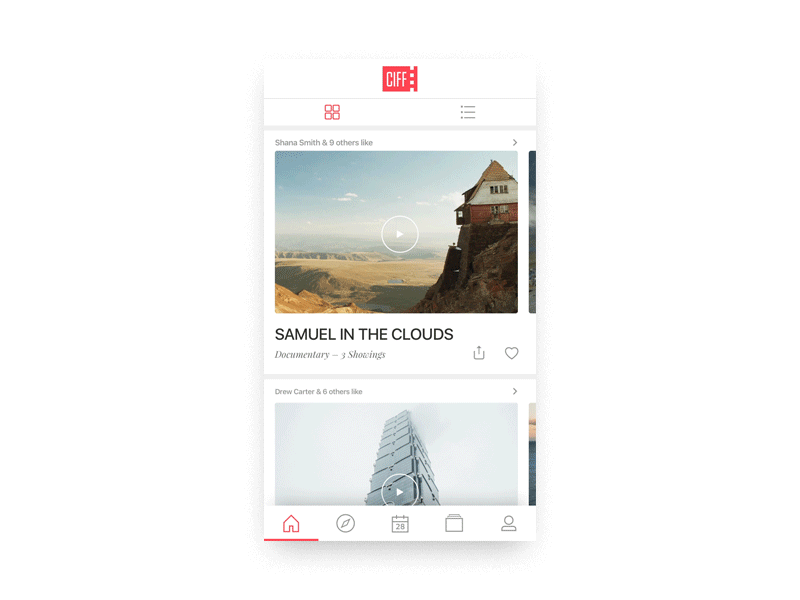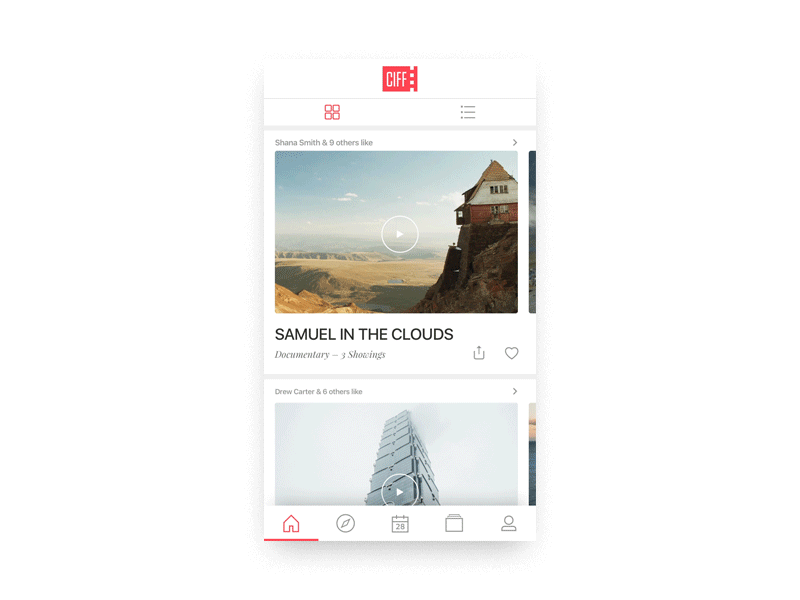 Motion study of the home to film detail.